The third installment of the live-action film "Kingdom: Ashin of the North" depicts the "Battle of Bayou / Purple Summer Arc."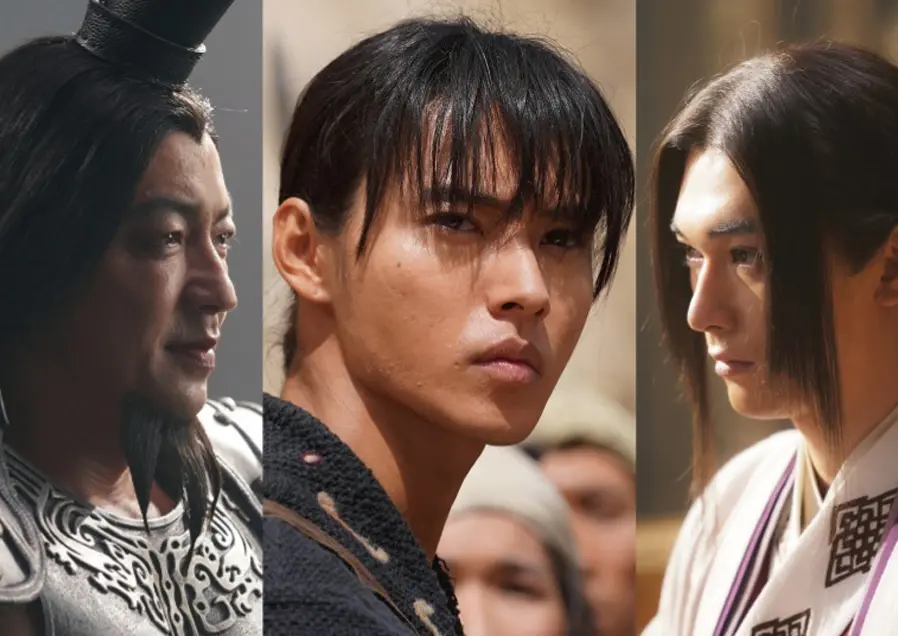 The third installment of the live-action film adaptation of "Kingdom" is set to be released.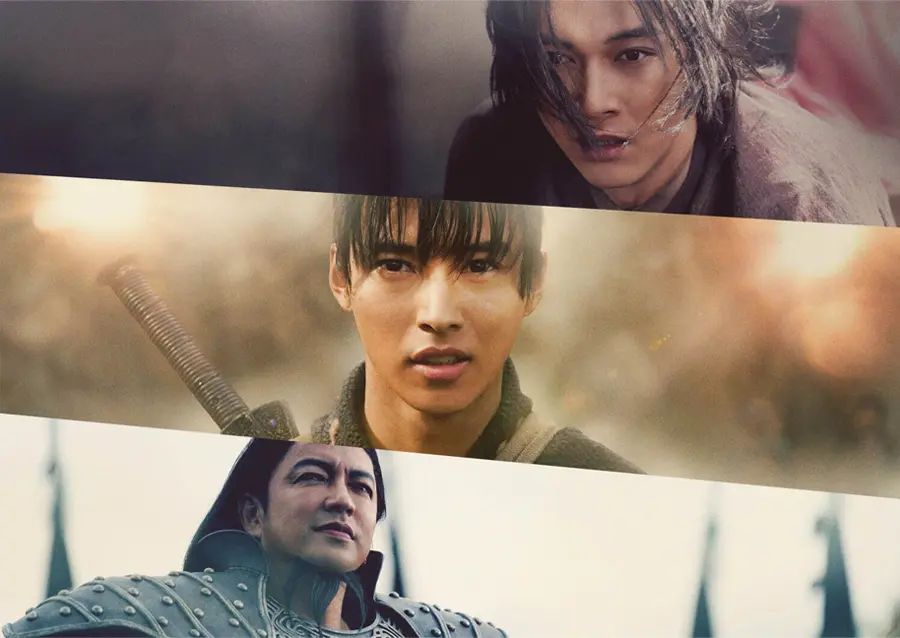 The "Kingdom" series, which had its first live-action adaptation released in 2019, is based on the popular comic of the same name serialized in Weekly Young Jump. The manga boasts a cumulative circulation of over 60 million copies in tankobon format, and both the first and second installments of the film adaptation were highly successful, ranking as the top-grossing live-action films in Japan.
Set in the Spring and Autumn Period of ancient China, "Kingdom" depicts the ambitious dream of a war orphan named Shin, who aspires to become a great general, and the young king Ying Zheng (later known as Qin Shi Huang, the first emperor of Qin), who aims to unify China. The series presents an epic narrative on a grand scale. In the previous film, "Kingdom 2: The Farthest Land," it depicted Shin's first battle and his first step toward becoming a great general in the pivotal "Dakan Plains" battle.
---
The latest installment portrays the "Battle of Bayou" and the "Zi Xia Arc."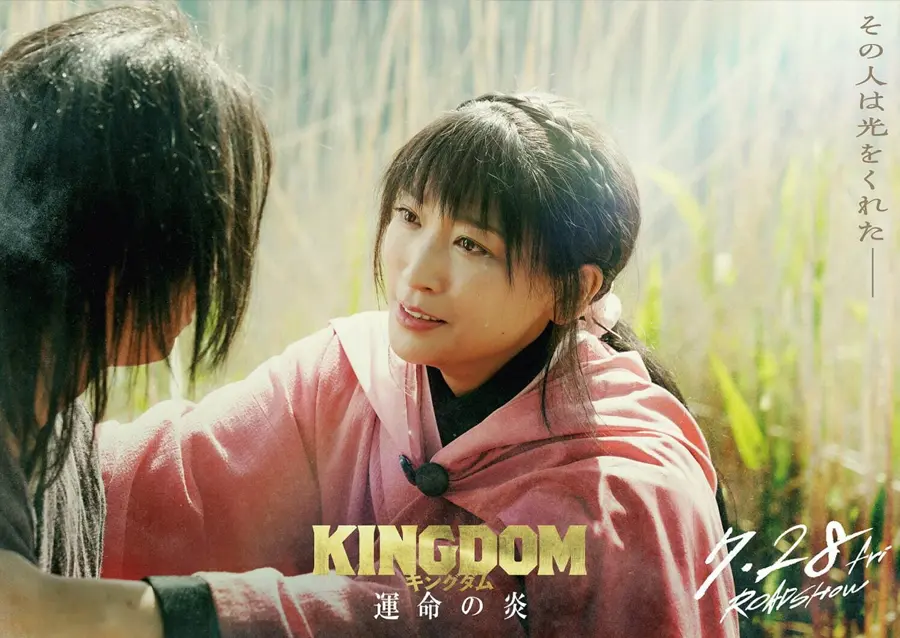 The latest installment, "Kingdom: The Flame of Destiny," explores the story of the neighboring country Zhao, a formidable power in the north, suddenly launching an attack on the state of Qin. It begins with the "Battle of Bayou," where Xin and Wang Qi stand on the same battlefield for the first time to repel the invasion. Additionally, the "Zi Xia Arc" reveals the untold past of Ying Zheng, the young king of Qin who challenges the unprecedented task of unifying all of China. As in previous films, the original creator, Yasuhisa Hara, participates in the screenplay, delving into the theme of "Why do they strive for the unification of China," which embodies the essence of Kingdom.
---
Title: Synopsis of the film "Kingdom: The Flame of Destiny"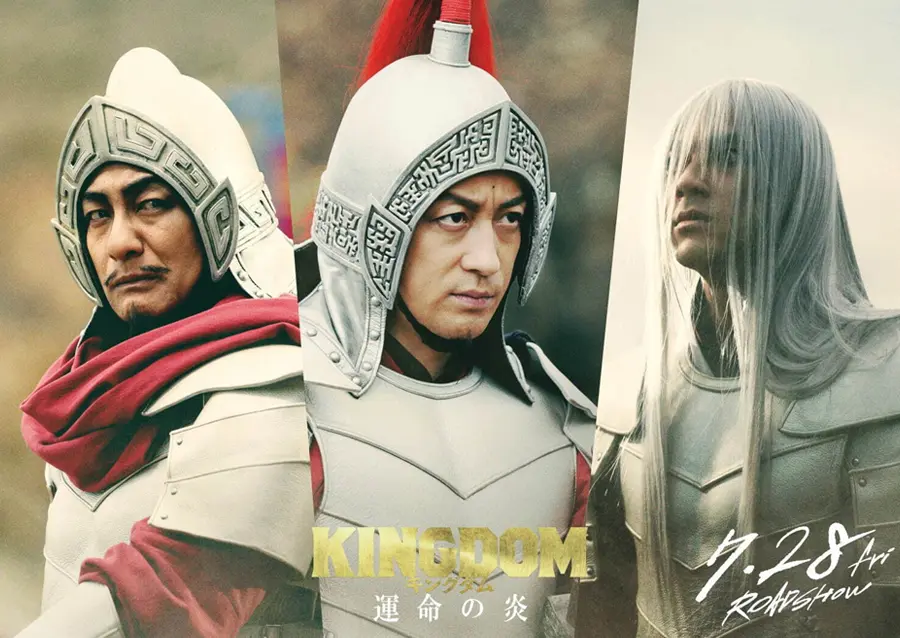 In the battle of Dakan Plains, his first campaign, Xin achieved military merit alongside Kyoka and others, leading to his promotion as a commander of a hundred men. He began his relentless pursuit of his dream to become the "Great General of the Heavens."
Meanwhile, Zhao suddenly launched a massive invasion with their army. Qin, with its hastily gathered troops, had to confront Zhao at Bayou. In order to counter Zhao, King Ying Zheng appointed the legendary general Wang Qi, who had been absent from the battlefield, as the supreme commander. Xin received the name "Hi Shin Unit" from Wang Qi for his own unit and immersed himself in the battle at the fateful land of Bayou. Why did Wang Qi return to the battlefield once again? And what is the unknown past of Ying Zheng that will finally be revealed?
[Details]
Film: "Kingdom: The Flame of Destiny"
Release Date: July 28, 2023 (Friday)
Director: Shinsuke Sato
Screenplay: Tsutomu Kuroiwa, Yasuhisa Hara
Music: Yutaka Yamada
Cast: Kento Yamazaki, Ryo Yoshizawa, Kanna Hashimoto, Nana Seino, Hiroshi Tamaki, Koichi Sato, An, Takao Osawa
---