The popular manga "If My Favorite Pop Idol Made It to the Budokan, I Would Di" is being adapted into a live-action film.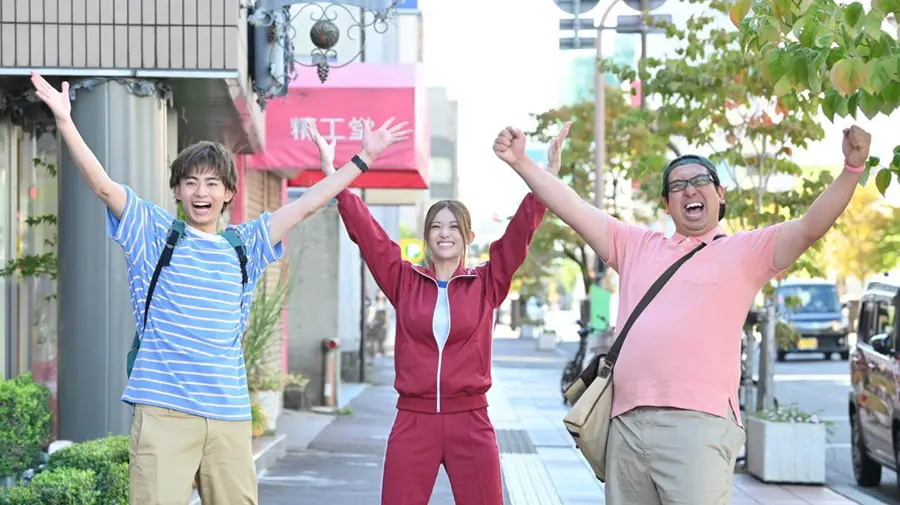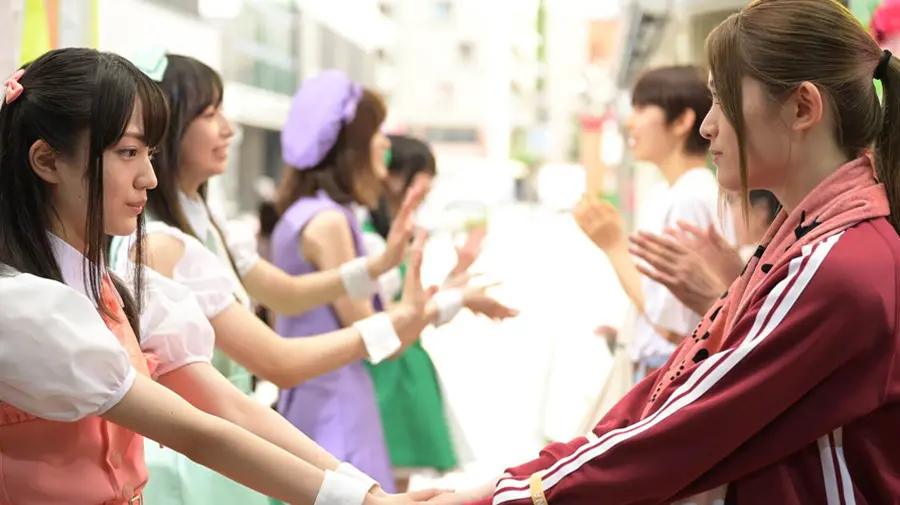 The popular comic "If My Favorite Idol Goes to Budokan, I Will Die" by Auri Hirao began serialization in August 2015 in "Monthly Comic Ryu." It became a massive hit, surpassing over one million copies in circulation. In 2017, it ranked 12th in the Men's Category of "Kono Manga ga Sugoi! 2017" and 11th in the Comic Division of the 3rd "Next Manga Awards." In 2020, it was adapted into a television anime series and became known by the nickname "Oshi Budou". Additionally, a live-action drama adaptation was aired on ABC TV in October 2022.
Now, "If My Favorite Pop Idol Made It to the Budokan, I Would Die" is making its highly anticipated live-action film adaptation. The story revolves around Eripiyo, an enthusiastic idol otaku who dedicates her entire life to her "oshi" (favorite idol). It presents an entertaining journey of "oshi" activities that will make viewers want to cheer along. In the film, there are scenes where Eripiyo's beloved idol, Manatsu, becomes teary-eyed, as well as moments where Eripiyo firmly declares, "I'm right here," while passionately cheering. These scenes highlight the deep bond between the "oshi" and the fan, creating an emotional connection.
---
Synopsis of the film "Gekijouban Oshi ga Budoukan Ittekuretara Shinu":
A once ordinary freeter (part-time worker) becomes a legendary fan. Eripiyo, who had never experienced excitement in her life, feels her heart flutter for Maika, a member of the local underground idol group ChamJam in Okayama. Eripiyo dedicates her life to supporting Maika wholeheartedly. On the fourth year of her idol devotion, news of ChamJam's expansion to Tokyo arises, further igniting Eripiyo's enthusiasm. Meanwhile, Maika faces struggles as her popularity stagnates and conflicts arise. Will they be able to make it to Budokan, the ultimate venue for their dreams?
[Work Details]
Title: "If My Favorite Pop Idol Made It to the Budokan, I Would Die"
Release Date: May 12, 2023 (Friday)
Cast: Sayuri Matsumura, Riho Nakamura, MOMO, KANO, SOYO, GUMI, Miwa Wada, Himeka Irei, Hirohisa Toyoda, Akari Akesato, Yoiro Kata, Mayuko Nishiyama, Hirohisa Toyoda, Jumbo Takao
Director: Kentaro Ohtani
Screenplay: Kumiko Aso
Original Work: Auri Hirao's "Oshi ga Budoukan Ittekuretara Shinu" (COMIC Ryu Web / Tokuma Shoten)
Music: Moe Hinata
Theme Song: "@onefive – Chance" (avex trax)
---