New Stage Adaptation of CLAMP's Hit Series: The Theatrical Narrative "xxxHOLiC" Continues.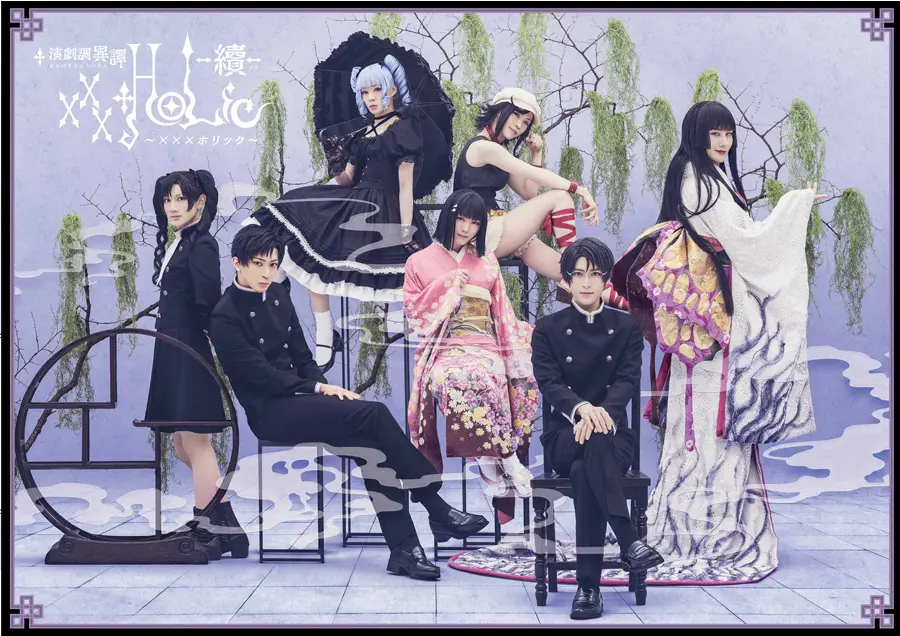 "xxxHOLiC," a mega-hit series by the popular creative group CLAMP, has surpassed a cumulative circulation of 14.5 million copies.
Serialized in "Young Magazine" (Kodansha) since 2003, this popular work has expanded into various media mixes, including theatrical anime, TV anime, and live-action dramas. In 2021, it was adapted into a stage production titled "xxxHOLiC" -Theatrical Narrative-, garnering new popularity.
Now, the stage production of the sequel, "xxxHOLiC" -Continues-, has been announced. U-NEXT will exclusively livestream three performances: the opening performance on April 7th (Friday) at 18:00, the performances on May 7th (Sunday) at 13:00 and 18:00 (the final performance). The Tokyo opening performance and the Hyogo final performance will be streamed with multiple camera angles, while the May 7th (Sunday) 13:00 performance will be presented as a full-screen video. Please be sure to tune in.
---