"Cherry Magic!" to be adapted into a drama on Thai GMMTV.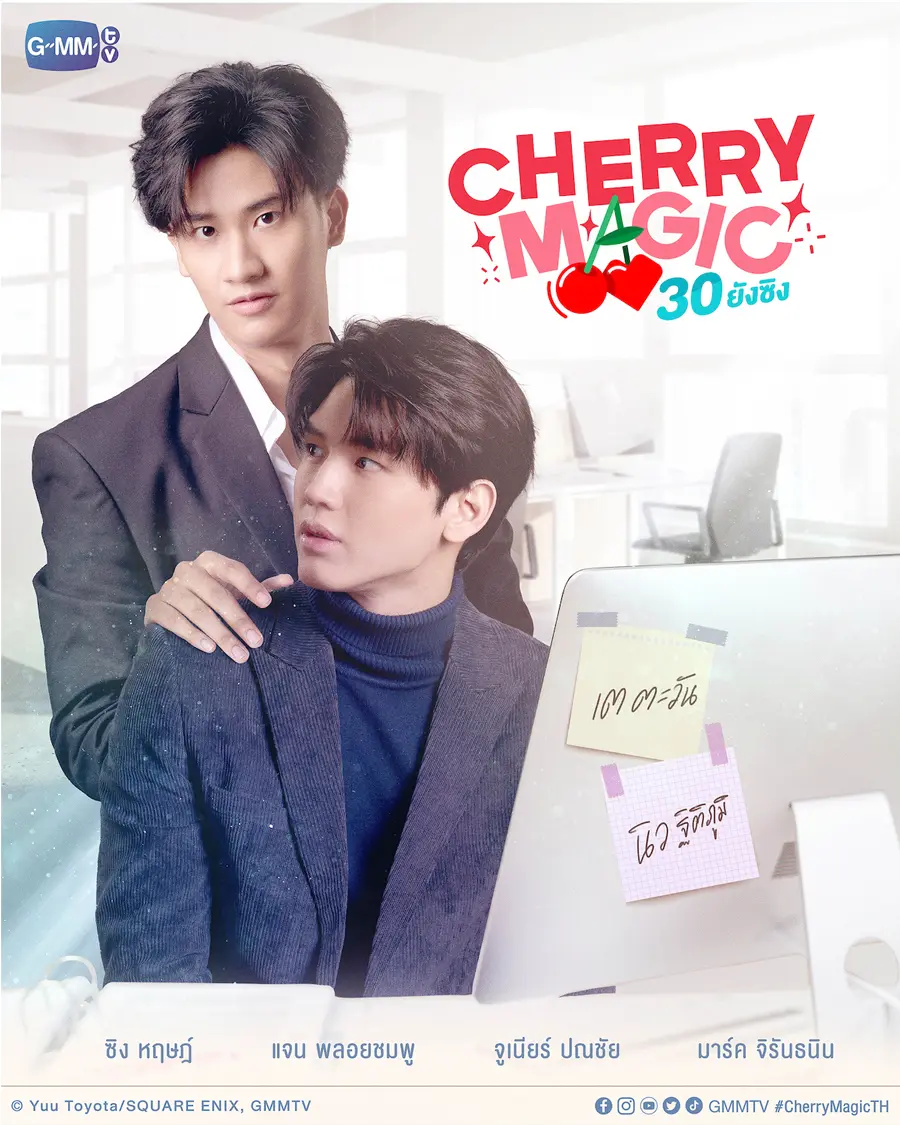 The original work is a manga of the same name serialized in "Gangan pixiv" (Square Enix) since September 1, 2018. It revolves around a romantic comedy between the protagonist, who gains the ability to read minds through "magic" after reaching the age of 30 as a virgin, and his colleague. The manga has been released in 11 volumes as of November 22, 2022. Yu Toyota, the author, posted an illustration on his Twitter account featuring Adachi and Kurosawa holding the flag of Thailand, and expressed his desire for support in the love story of Adachi and Kurosawa in Thailand.
GMMTV, the production company behind popular BL series like "2gether," is responsible for producing the live-action drama in Thailand. The director chosen for the project is Nattapong Mongkolsawas, known for directing "Theory of Love" (2019), which gained popularity as one of the most heartrending Thai BL dramas and was also broadcasted in Japan. The cast includes Tee (Tawan Vihokrat) from "I'm Tee, Me Too" and New (Titepoom Techaapaikhun).
---