The movie "Sweet My Home" is a live-action adaptation of a popular novel that leaves the audience with a spine-chilling ending. It is directed by Saito Koji and stars Masataka Kubota in the lead role.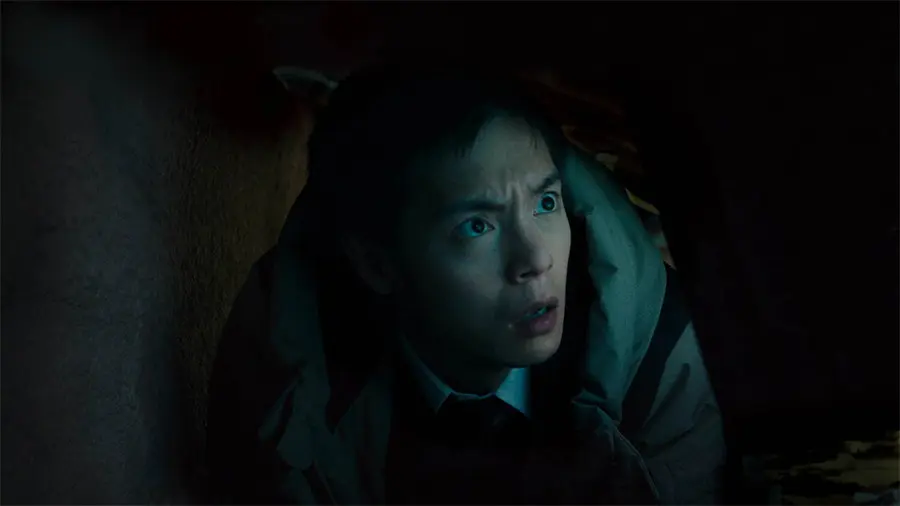 The movie "Sweet My Home" is an adaptation of the debut novel by Rinko Kamitsu, which won the "13th Shosetsu Gendai Newcomer Award" in 2018. It is said to be a shocking work that made all the judging panel members shudder. Koyo Tsunoda, one of the judges, said, "I was genuinely terrified while reading it," and renowned horror manga artist Junji Ito commented, "I believe not only mystery fans but also horror fans will be satisfied."
---
The story takes place in a "magical house" where the entire home is warmed by just one air conditioner. The protagonist, Kenji Kiyosawa, makes the decision to build this house for his family. However, strange events start occurring right after they move into the "magical house." In the play, amidst heavy snowfall, we see Kenji rushing towards his new home where his family awaits, with a tense expression on his face. There are scenes of Kenji peering into a monitor with a stern expression, mysterious shadows creeping into the house, a lifeless body abandoned in the woods, and a girl covering her eyes. As a happy family moves into their new home, they become entangled in a terrifying chain of events. What unfolds is a chilling tale of horror. Movie "Sweet My Home" Synopsis In the harsh winter of Nagano, sports instructor Kenji Kiyosawa becomes captivated by a model house hailed as the "Magical Home." Located in the basement of this residence is a massive heating system that can warm the entire house. The Kiyosawa family, having obtained their ideal dream home, embarks on a new life filled with fulfillment and finds themselves in the pinnacle of happiness. However, strange events begin to unfold shortly after moving into the house. The chain of terror surrounding the "home" extends beyond the family, spreading to involve related individuals and leading to inexplicable deaths. As the suspenseful events escalate, they race towards an unforeseen and shocking conclusion.
---
【Details】 Film: "Sweet My Home" Release Date: September 1, 2023 (Friday) Original Work: Rinko Kamitsu's "Sweet My Home" (Published by Kodansha Bunko) Director: Koji Saito Cast: Masataka Kubota, Misa Eto, Nao, Ayumi Nakajima, Ririka, Kengo Yoshida, Ameri Isumi, Yosuke Matsukado, Kenji Iwatani, Koi Negishi, Yosuke Kubozuka Production Company: Django Film Distribution: Nikkatsu, Tokyo Theatres ©2023 "Sweet My Home" Production Committee ©Rinko Kamitsu/Kodansha
---