Live-action "Getter Robo" film set to release in 2025 to commemorate the 50th anniversary.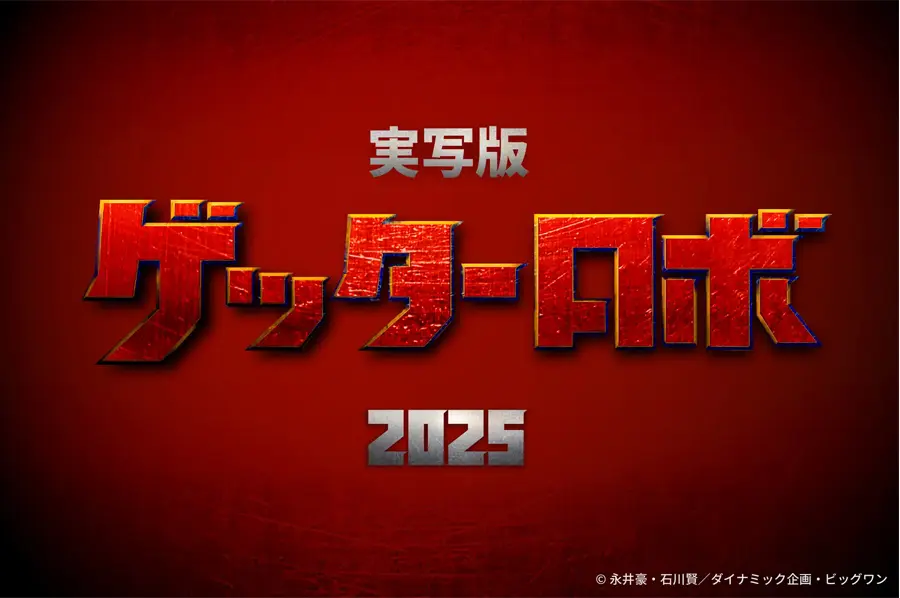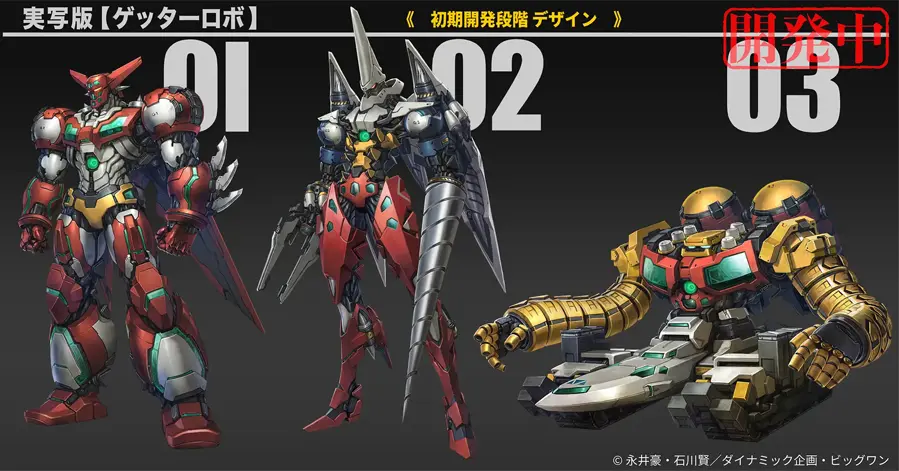 Big One Co., Ltd. (Headquarters: Chiyoda-ku, Tokyo, represented by Junya Okabe) has announced that it will produce a live-action adaptation of "Getter Robo," created by Go Nagai and Ken Ishikawa.
■Official website for the live-action "Getter Robo": https://getterrobo.jp/
■Big One Co., Ltd. official website: https://bigone.tokyo/
"The original giant robot series featuring transformation and combination comes to life for the first time."
"Getter Robo" was a manga series created by Go Nagai and Ken Ishikawa that was serialized in "Weekly Shonen Sunday" from 1974 to 1975 and was also adapted into an anime series that aired on Fuji TV. It is considered a monumental work in the giant robot genre, incorporating elements of combination and transformation that are now considered standard.
While the television anime was targeted towards younger audiences with a simple, good vs. evil storyline, the manga series by Ken Ishikawa featured violent and hard-hitting content, which still has a passionate fan base to this day. The series has been able to meet the broad demand of both anime and manga audiences for a long time and will celebrate its 50th anniversary in 2025.
The producer, director, and screenwriter for this adaptation will be Junya Okabe, who has worked on "Mega Monster Battle Ultra Galaxy Legend," "Cat Shit One," "Brave Storm," and "ZVP (Zatoichi vs. Predator)," among others.
The goal of this live-action adaptation is to modernize the "Getter Robo" series, with its outlaw, violent, and action-packed elements that are present in the manga by Go Nagai and Ken Ishikawa. The adaptation rights have already been obtained from the rights holder, Dynamic Planning. The formation of a production committee consisting of major companies is currently underway. Investment from those interested in entering the film business is also being accepted. (Inquiries: info@bigone.tokyo)
《Summary of the live-action "Getter Robo" film》
■Title: Getter Robo
■Original work: Go Nagai and Ken Ishikawa
■Producer: Junya Okabe
■Director: Junya Okabe
■Screenplay: Junya Okabe and others (collaboration with screenwriters and manga artists)
■Screenplay collaboration: Yoshiaki Tabata
■Cinematography: Takumi Furuya
■Mechanical design and image board: Skan Srisuwan
■Sound: Michael Verta
■Production: Blast Co., Ltd.
■Production: Big One Co., Ltd.
■Distribution: TBD
■Release: Spring 2025 (scheduled)
※ The design, storyline, and staff may be modified or changed during the process of creating the pilot film and the final product in order to improve the content and solve problems.
---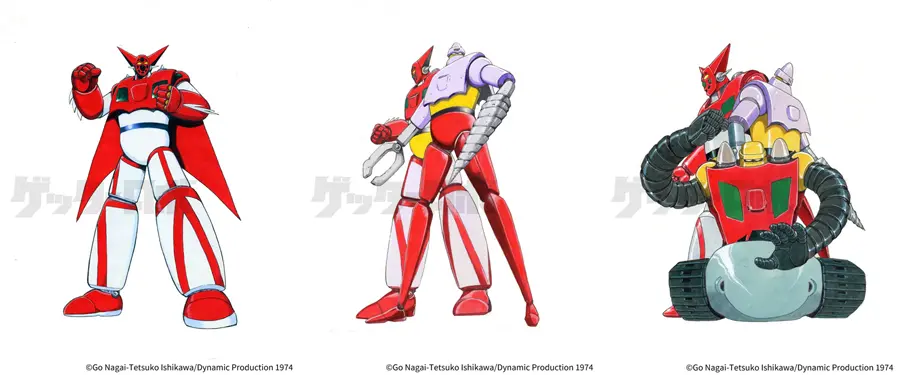 ---